Principal's Message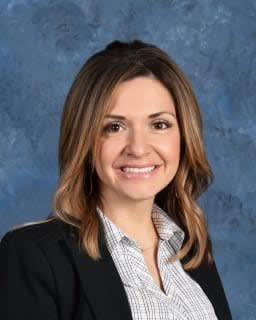 Welcome to Oak Middle School, home of the lions, where everyone is part of the "Pride."
It is a privilege to offer a view into our school through this page. I hope that it provides a glimpse of the many ways in which we meet students' needs in order to ensure their success during their middle school years.
With a focus on mental health and wellness, as well as inclusion and access for all, we believe in educating the whole student, academically, socially, and emotionally, with understanding of the importance in providing a strong foundation for future development. Understanding the changes our kids have seen in the past few years, we commit to supporting them in all areas.
As a school community, we strive to send our students forward with the skills and characteristics necessary to become responsible, productive adults of tomorrow. Oak offers a wide array of both rigorous and relevant courses. Students in grades 6-8 are given opportunities to develop their skills to be collaborative, creative, and innovative. Our academic programs explore literature, mathematics, science, history, world language, art, music, drama, physical education, engineering, and robotics. With over 40 clubs on campus, we encourage our students to become involved in activities that include leadership, the arts, sports, and scholarship. In addition, our ASB and sixth-grade leadership help to coordinate school-wide events like spirit days and school dances.
Our home-school partnership is the cornerstone to our success. If you are not already involved, we urge you to volunteer at school in a variety of ways: attend monthly PTA meetings, participate in School Site Council and/or support our events and Booster Clubs. Paw prints is our on campus copy center run by our parent volunteers. Research links parental involvement and student connection to student achievement and success. Your time and support means so much and truly makes a difference!
We look forward to a phenomenal 2023-2024 school year. We are excited to welcome ALL students. Each Lion comes to us with unique and diverse experiences that contribute to our PRIDE.
I openly welcome all parents to call upon me at any time with questions or concerns. Please do not hesitate to reach out if I can assist you in anyway. I commit myself to working with the school community to continue Oak's tradition of excellence.
Hear Us Roar!
Evelyn Garcia
Principal, Oak Middle School